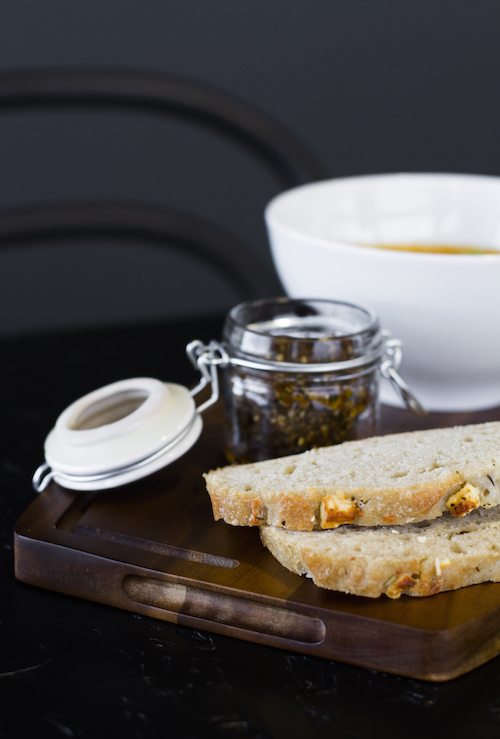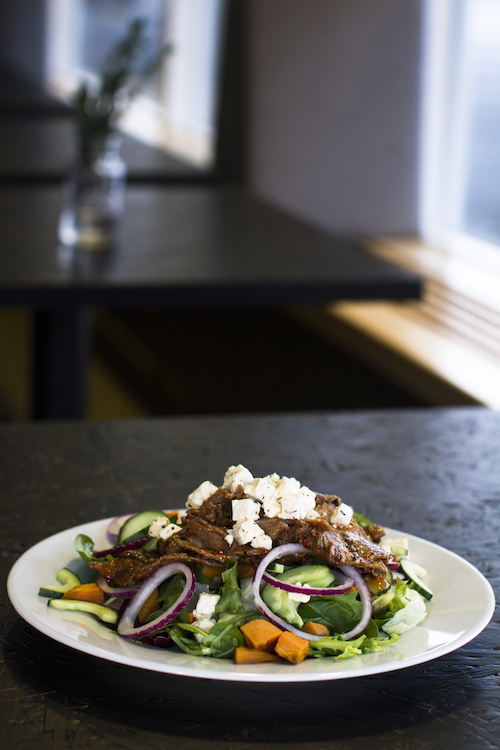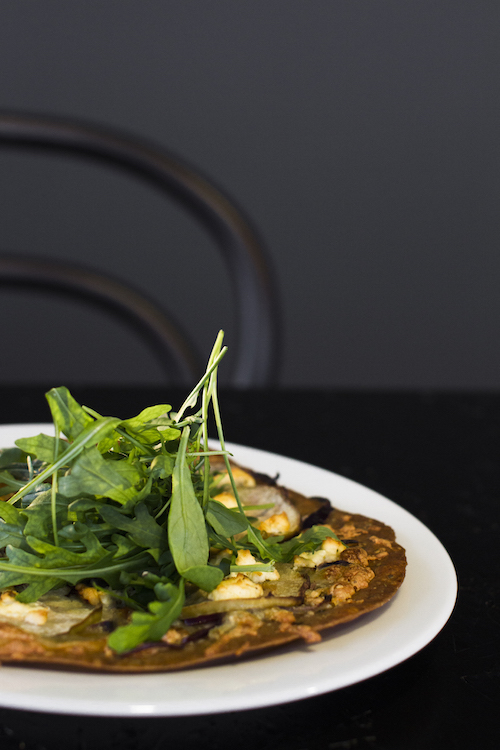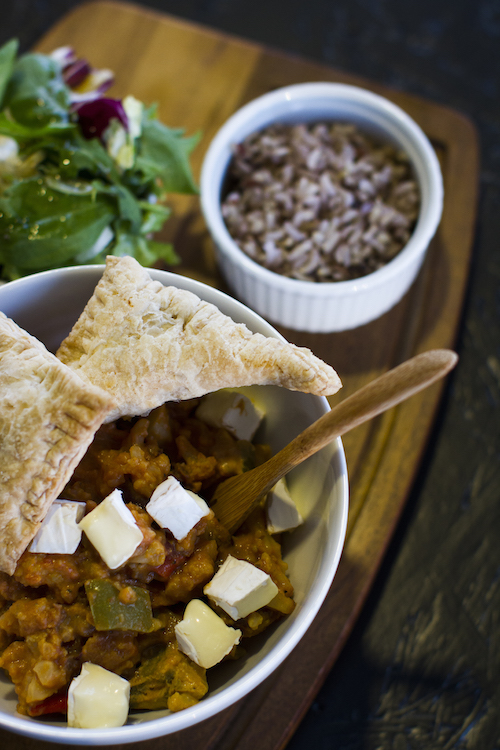 about us
Hjá höllu was founded in 2012 by Halla María Svansdóttir. The meaning of the name is At Halla's, but in Icelandic the declension of the name Halla is Höllu.
It started with Halla at her home, cooking with her 20 year old stove and oven for just a couple of individuals. Since then hjá höllu has grown rapidly, from halla cooking at home to a very successful restaurant in her hometown Grindavík, and soon opening at Keflavík Airport, Iceland's main hub for international transportation.

Hjá höllu is always looking for ways to help people eat healthier and feel better. By using only high quality, organic ingredients, sourcing locally and making everything from scratch, we believe we are making a difference in our costumers' lives.
Great service. The food is always excellent and the atmosphere warm and inviting. Love the apple pizza and all the sweet treats :)
tripadvisor review
our restaurant
Hjá höllu is a healthy restaurant in the town Grindavík, located just a few minutes from the Blue Lagoon.
We are open from 08:00 to 17:00 on weekdays. We serve a delicious breakfast platter from 08:00 to 11:00 and then we have a lunch menu with a variety of hot meals and sandwiches. We change our menu every week so our costumers can always try something new. A typical menu contains a salad, chicken dish, soup, pizza, a vegan option and our popular fish, straight from the harbor in Grindavík.
The kitchen closes at 15:00 but the sandwich bar is open until closing time. We also have freshly made juices and smoothies, homemade pastries, newly baked bread among other delicious treats. Our goal is to make everyone feel like they're at home when they dine at our restaurant. It's a homey, family-owned restaurant, with an open kitchen so you can watch as halla and the staff, halla's mother among those, make everything from scratch and cook with love.

On Saturdays we have a special weekend-menu, with a mixture of our most popular dishes, which include the steak sandwich and lobster pizza. Opening hours on Saturdays are 11:00 to 17:00.


keflavik airport
Wood oven pizza restaurant at the airport
We are located at the C gates so we are close to all gates at the airport. Sit down for a pizza and a drink.

It only takes few minutes to prepare the pizza and we also offer many healthy options.
In our cooler we have fresh salad, sandwiches, juices and smoothies for take-away
more info
our healthy food-bag
We are happy to welcome all travellers and to make their stay in Iceland memorable. When you have a long day of traveling ahead it is very important to have good food that gives you energy. Our food is high in nutrition values, as we only work with the best ingredients available. A very popular option for long days filled with activities is to order our daily bag. In just one bag we have meals for the entire day, so you don't have to worry about stopping at gas stations for food. The bag includes a fresh juice, smoothie, hot meal of your choice, a snack and something sweet. This food-bag will save you time and make you feel great, as you are not only eating something that tastes good, but also the healthiest option available.
Feel free to contact us at upplysingar@hjahollu.is if you are interested in our healthy food-bag or our restaurant, or even just looking for local advice for your trip.